Announcement
Matt Kwasny - 1 Year Brainiversary
1 year ago, Matt Kwasny joined the Pool Brain team and has absolutely crushed it in his role of Sales Manager.
---
1 year ago, Matt Kwasny joined the Pool Brain team and has absolutely crushed it in his role of Sales Manager. 💪
For many in the pool industry, he needs no introduction as he has 23 years experience working for and managing one of the largest pool companies in the nation. For those who don't know him, we felt it was time to share his story!
Like many of us, Matt started his pool company career at a young age from the bottom up. In 1997 at 19 years old, he moved from Chicago to Phoenix and began cleaning pools for a company called Poolman in 115 degree heat.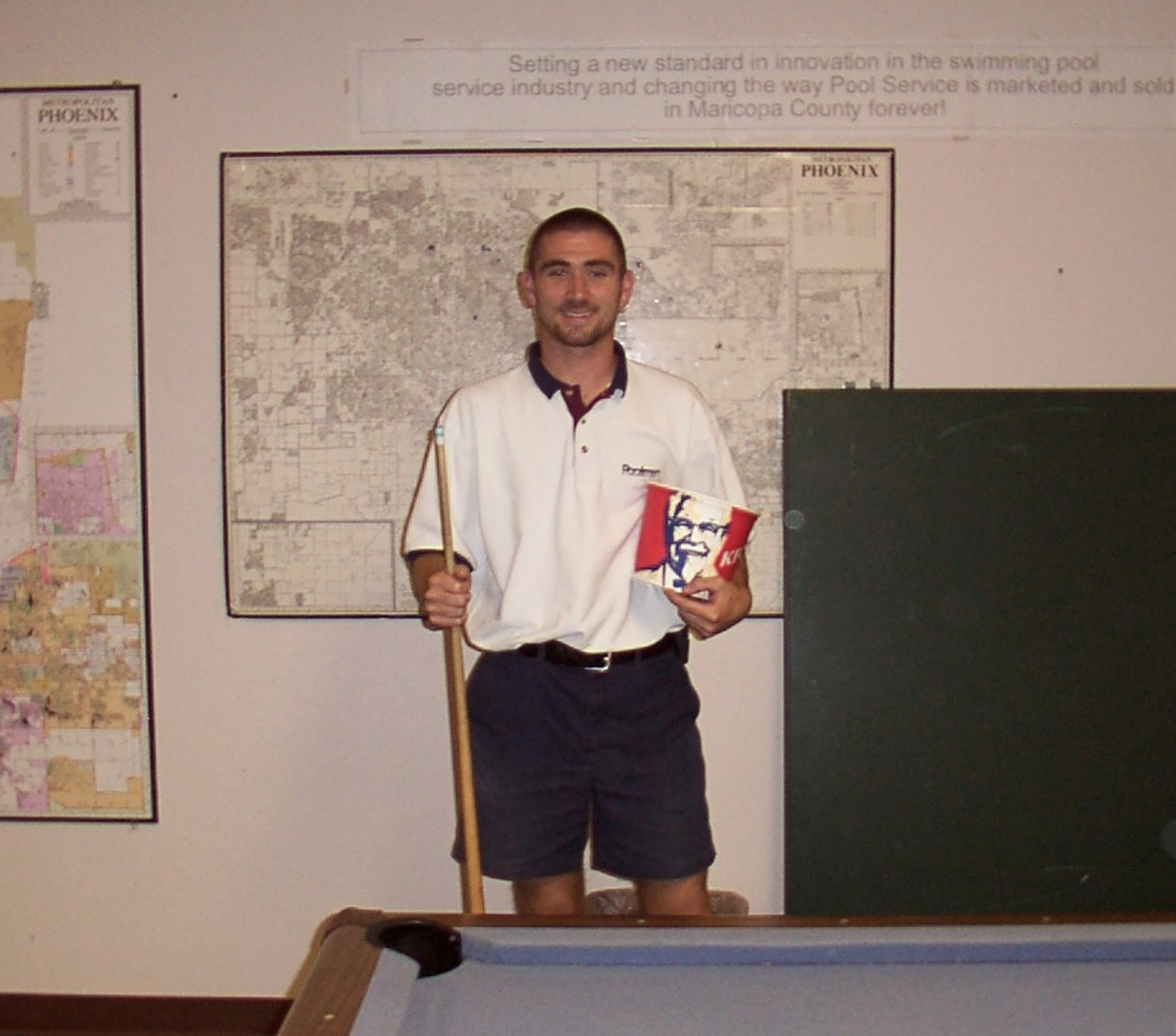 Young Matt at Poolman's office doing young Matt things
At the time, Poolman was one of the largest pool companies in the nation and by far the largest company in Arizona with around 3,000 pools. In the year 2000, Poolman was acquired by American Pool Enterprises and Matt saw an opportunity to build a career.
Over the next decade, he worked his way up the ranks and helped grow the company to 8,000 pools including offices in Tucson, Texas, Nevada and California.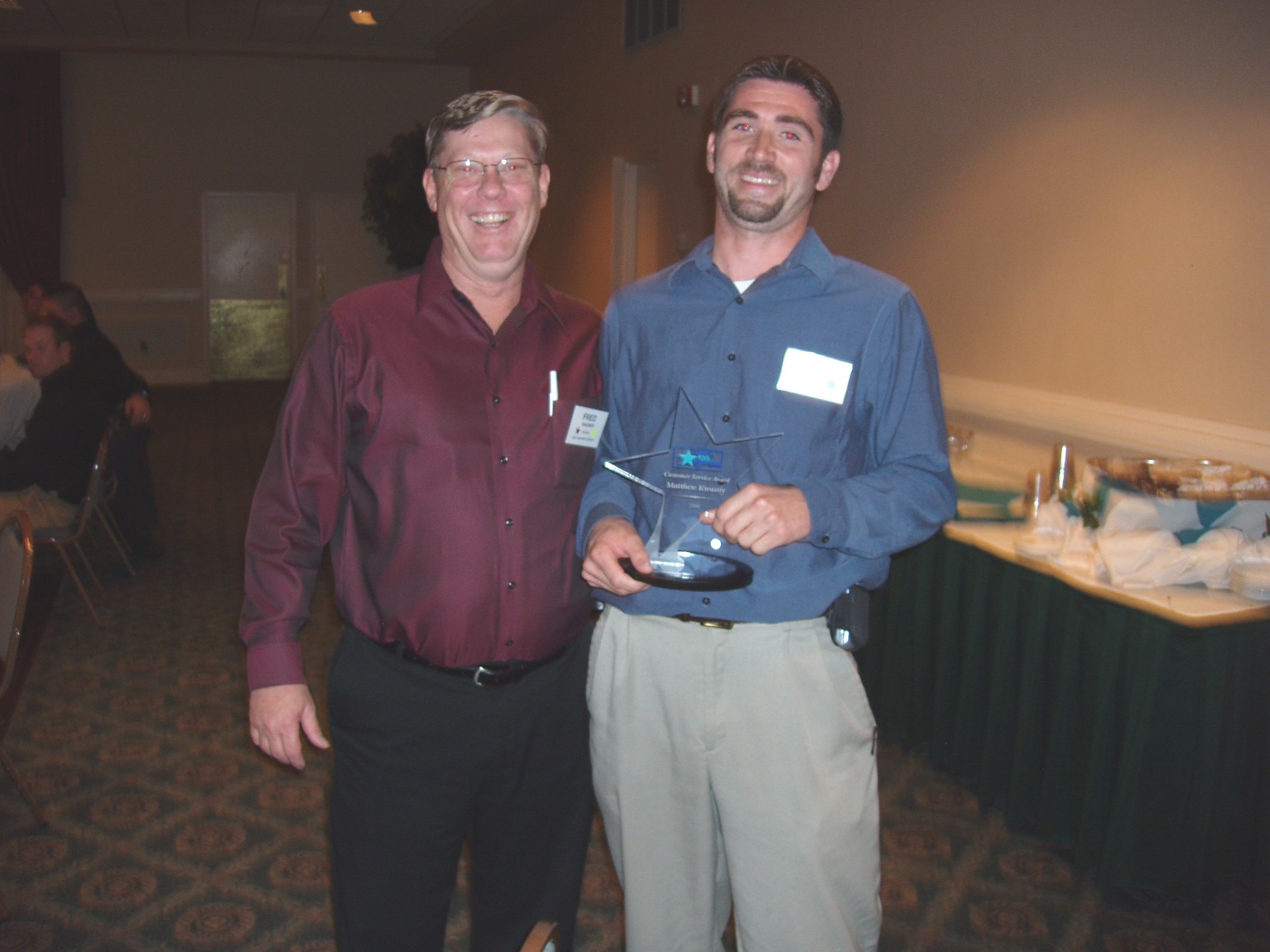 Matt receiving a customer service award at a Poolman event
He became the manager for the entire pool service department, the chief CPO instructor, training manager and was responsible for organizing routes for thousands of pools.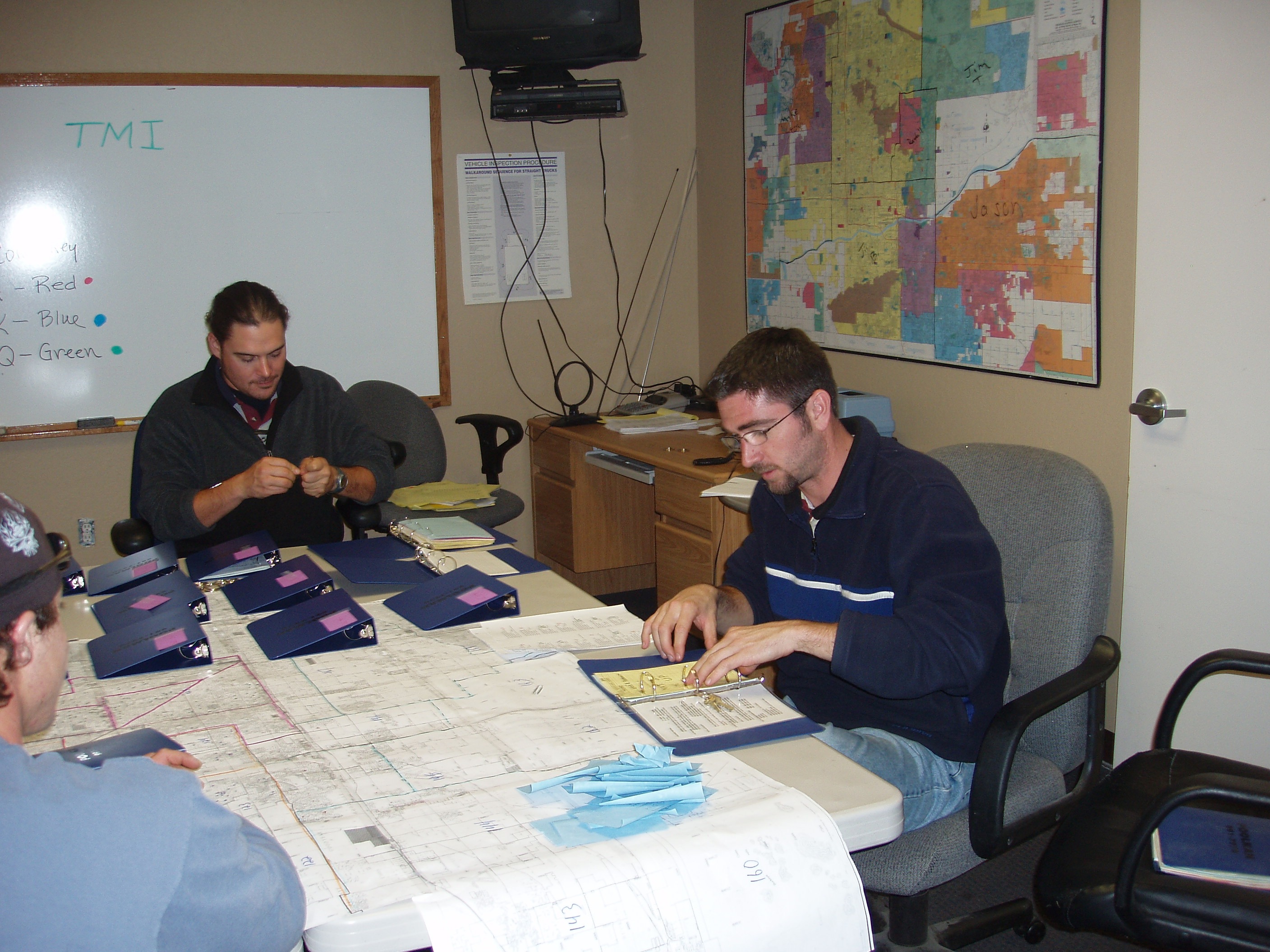 Matt overseeing a major re-route the old school way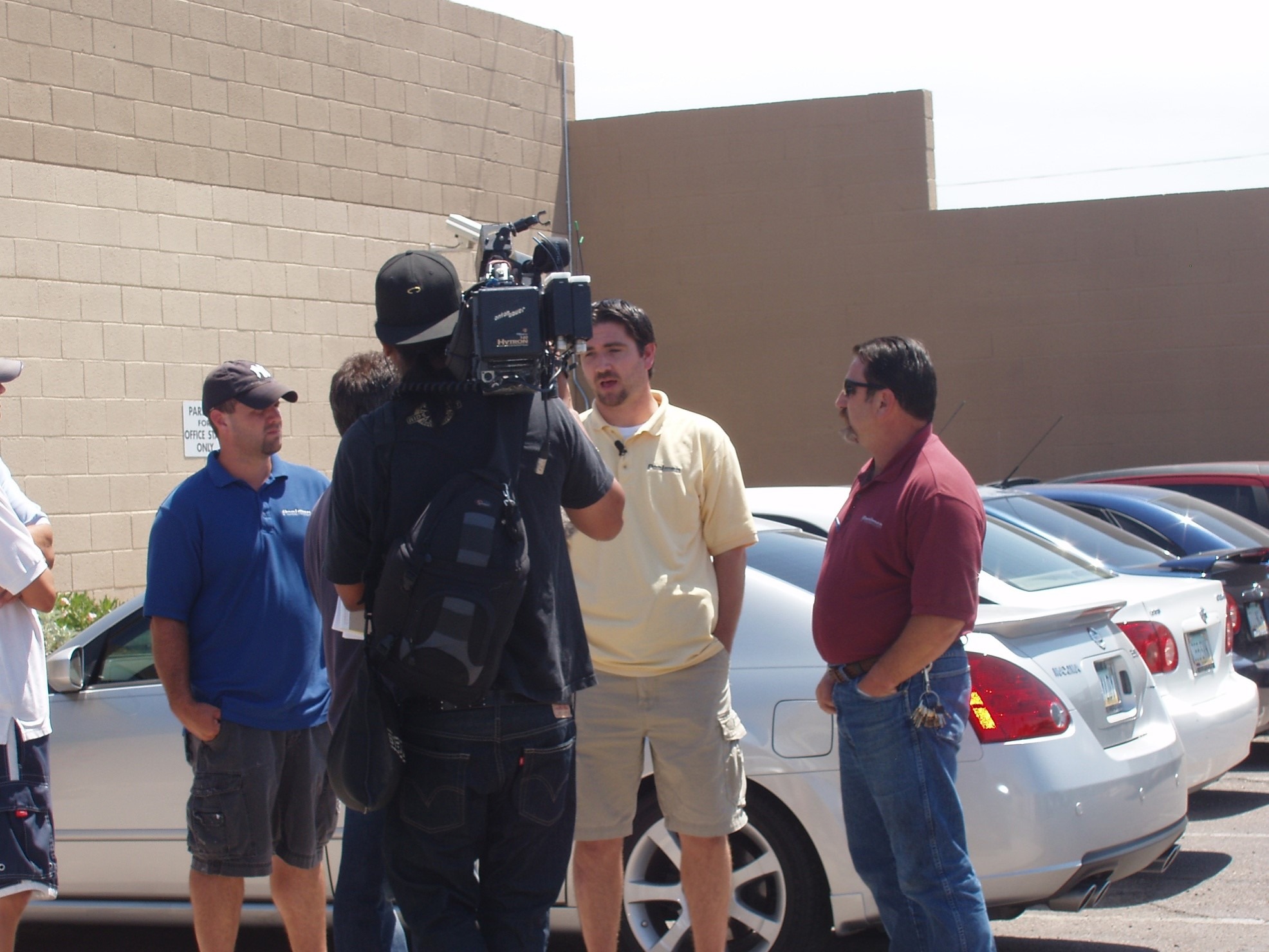 Matt speaking to a news crew about Poolman
Over the years, he developed many relationships with other pool companies and discovered they all seemed to struggle with the same problems.
Managing routes/schedules, employee training time / turnover / attendance, unexplained green pools, customer complaints on service quality, calculating chemical use and profit accurately per property, customer retention, etc.
Nobody had solved these industry problems at scale and he was becoming extremely frustrated with the inability to move forward.
Matt was involved in many initiatives to solve these issues including GPS units in trucks, 2 techs per truck for accountability, pay incentives, more supervisors, more training, random quality checkups and a free salt system program to reduce chemical cost and training.
Nothing worked as well as he hoped and other large pool service companies hadn't done much better at that point.

In 2019, with no end to the "un-fixable" problems in sight, Matt made the very difficult decision to leave the pool industry.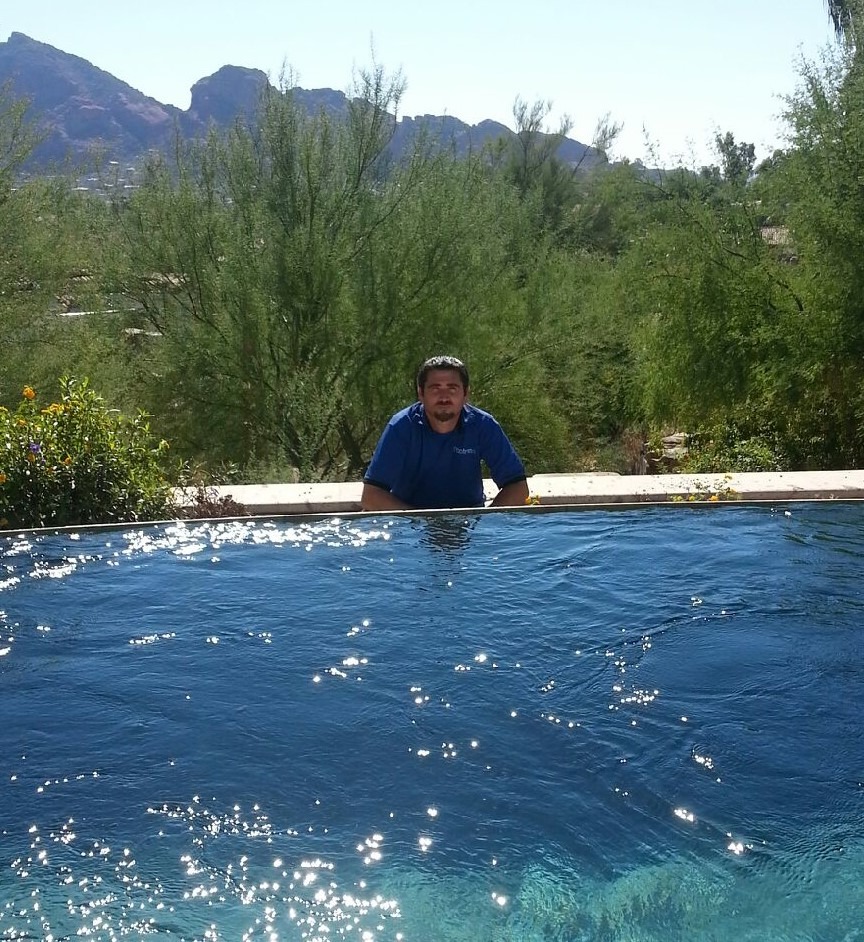 Matt reflecting on his life choices... we assume 😉
For the next 2 years, he worked as a sales rep for Phoenix Pumps selling large horsepower commercial grade pumps for various industries.
In early 2022, Adam Beech, the Founder and CEO of Pool Brain approached him about coming on board as the Sales Manager. Matt's background and knowledge made him the perfect fit and once he saw how Pool Brain fixed the "un-fixable" problems, he was in.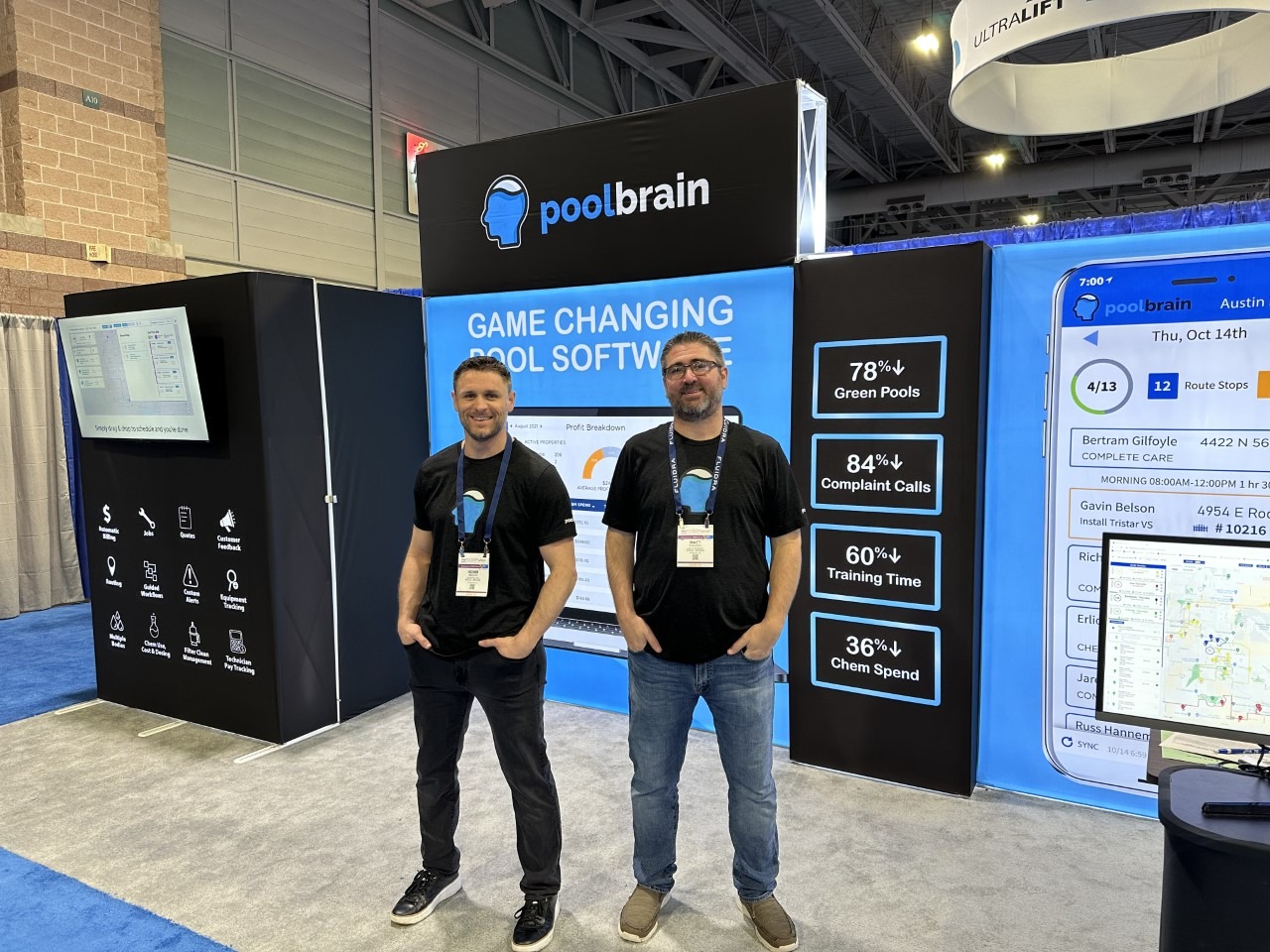 Matt and Adam at Everything Under the Sun trade show
Matt brings a valuable skill set to Pool Brain and uses his past experience when delivering personalized 1 on 1 demos to potential clients and setting up new clients for exactly what their company needs.
No matter what your current policies and procedures are, Matt can expertly guide you on how to set up workflows, billing, routing, custom alerts and a lot more because he's been in your shoes and understands your concerns.
Matt brings immense value to our clients and we're proud to have him on the Pool Brain team.
If you'd like to book a demo with Matt, you can do that here: BOOK A DEMO